Harry Quach
UI / UX and Branding Designer
Ignite Search
www.ignitesearch.com.au
Brief: Ignite Search is a digital marketing agency - and whilst they redesigned their clients websites often. For years, they hadn't had the opportunity to invest time to make updates for their own website. The following project was done late 2021-2022 in a course of 3 months.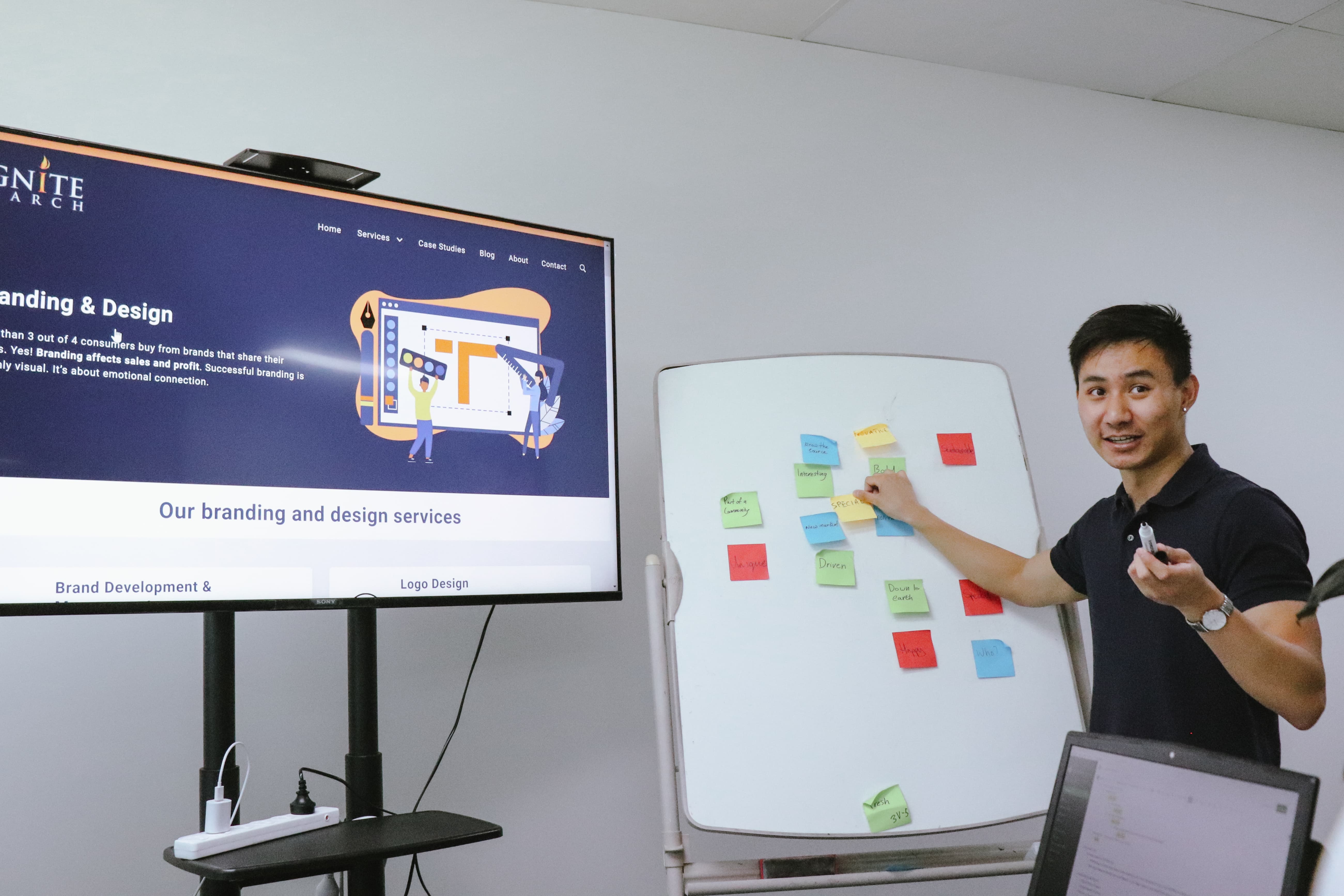 Problem
The website user interface was visually lacking, it was important to reimagine the entire website interface with the goal to educate users about the services provided and organically bring in new clients.
1. Redesign the User Interface
2. Educate Users on various services
3. Make the user experience of filling in forms and contacting easier
Solution
To redesign the entire website.
Research and Planning
Step 1 — Understand business requirements.
internal: business needs, requirements, goals;

external: context, competitors, best practices;
Step 2 — Site and Content Review
It was important to understand the information architecture and understand how long the content would take to be ready for me. During this time I had the opportunity to simplify the navigation.
Step 3 — Website Inspiration
With the business requirements and content understood, I had time to look at other websites. I took some time to gather a Figma art board and shared a bunch of screenshots of various websites - I then reviewed with the team to see which direction they liked.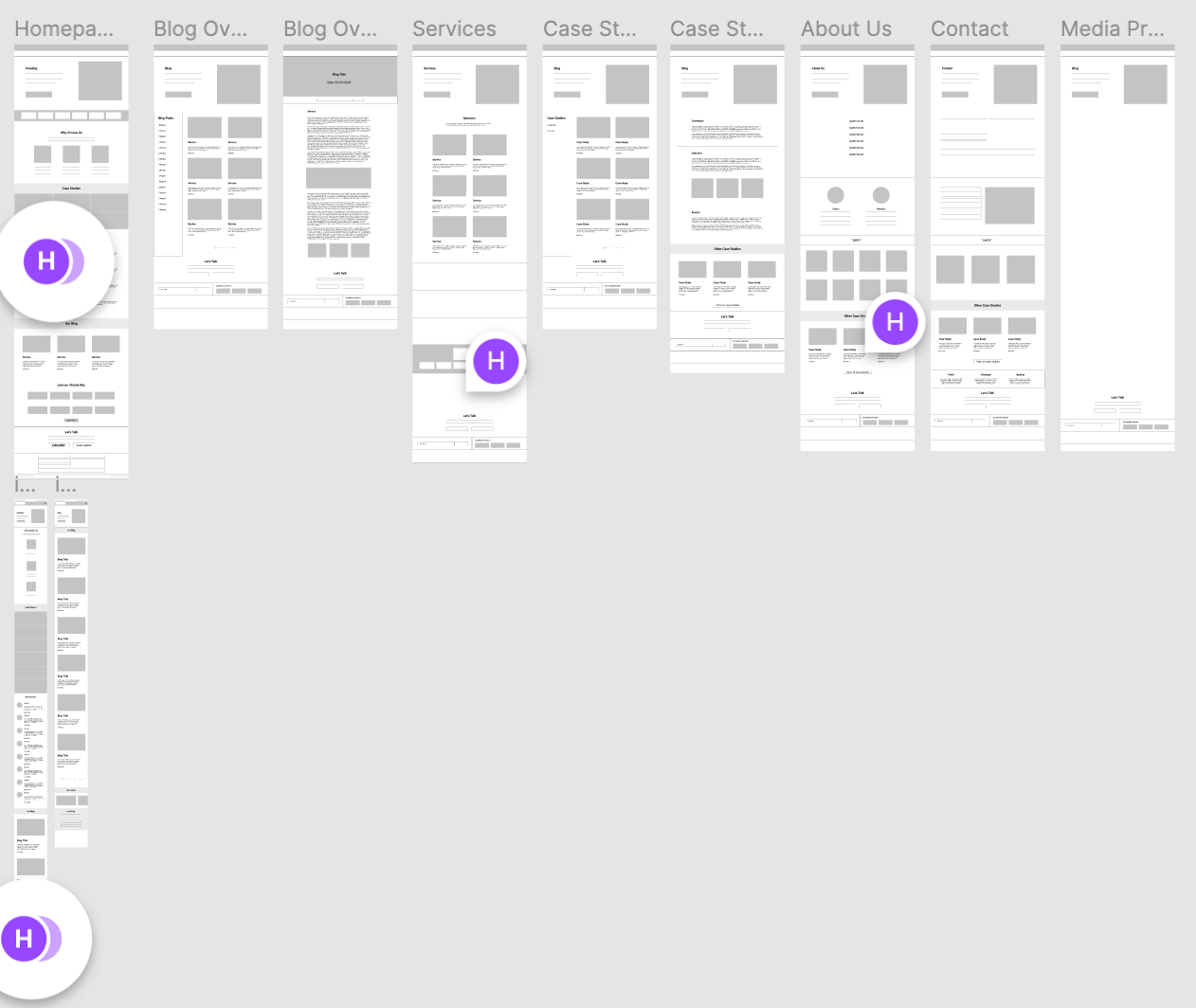 Wireframing
Once all of the research and the information architecture was built, we were ready to play with wireframes for the core desktop experience. Once you know WHY and WHAT we are doing in the written form constructing pages is a piece of cake. I would design then go through circles of feedback, after a few days of wireframing the team was happy to proceed to graphic mockups.
Each page had their own goals, from the homepage to the about us page - All information needed to be structured logically to allow users to scan the page quickly.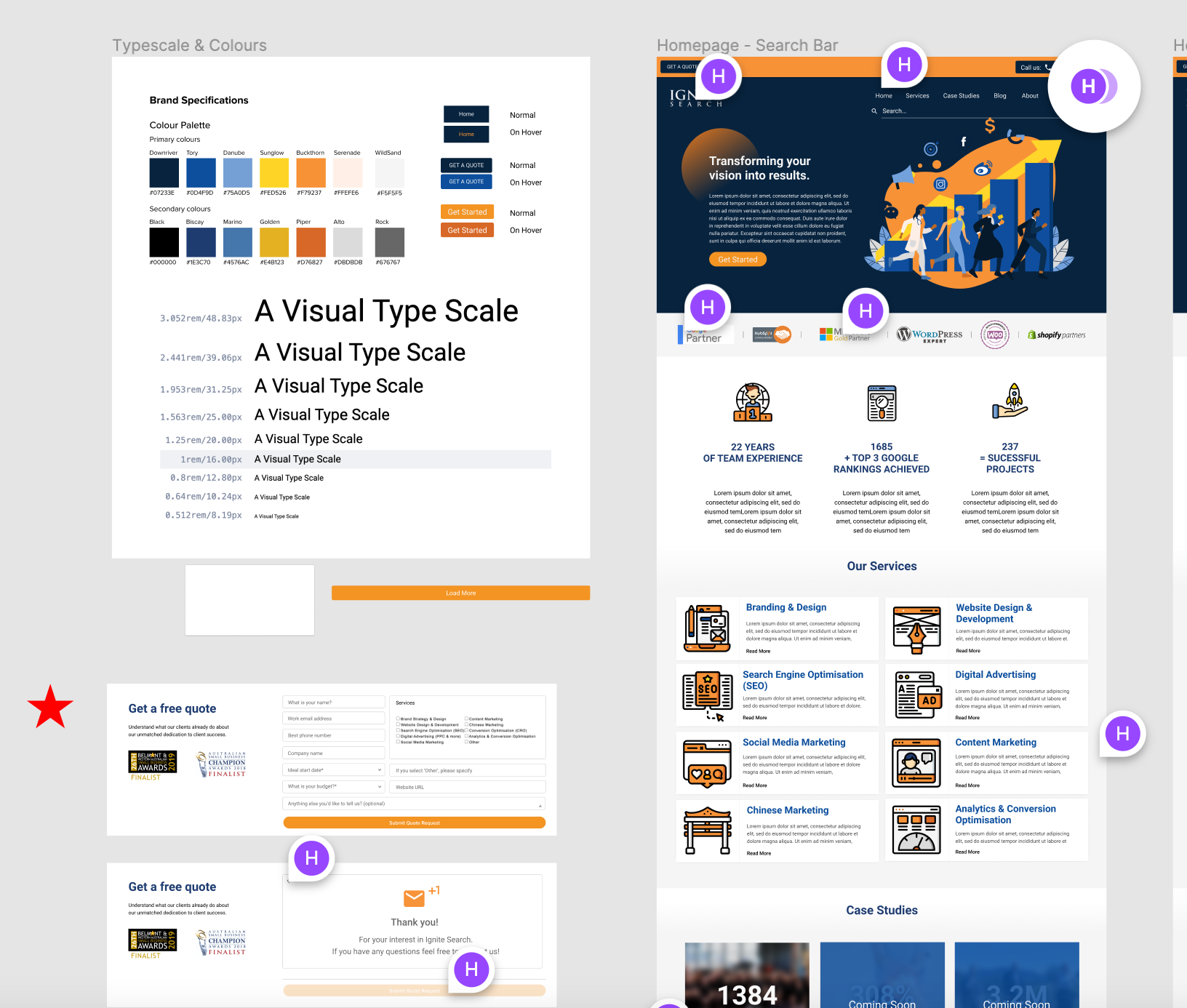 Design time!
With content and the wireframes given the greenlight I moved onto the best part! the designing. Using the wireframes, the UI was created, following brand visual guidelines.
During this stage I would make small changes as it became easier to understand the visuals more as they developed. During this stage I would chat often with the developer to see what would be difficult and how long things would take.

I really enjoy working with the developers as having a great relationship with them makes the delivery stage much smoother.
After a few days the website would be up and running, I would then often tests the pages on desktop and mobile to see how the responsiveness was. This testing stage I would like to believe never stops!
Conclusion
The redesign has been a massive success, as it has rejuvenated the company and brought in many new clients. This was due to a lot of heavy planning and call to actions.
Being the lead designer on this project really gave me valuable experience.

Feel free to browse the website: https://www.ignitesearch.com.au/