🚀 Designing for a Prop-Tech SaaS Start-up
Realtime Conveyancer is an exciting property tech start up company from Perth, Western Australia. Their goal is to make the conveyancing experience entirely digital - something that not many others has been brave enough to try!
I was tasked to design their website (UI/UX) and for the Software (UI/UX) that would be the SaaS (Software as a Service).
Alongside that I would design all branding graphics, assets and printed materials.

My Role
2x Responsive Desktop UI/UX
1x Mobile App UI/UX
Overall Graphic Design

As this is a large client that has yet to fully launch,
I can only showcase some parts of the process I am able to share

🖥 Website

- RCA Website
- RCA Software
📱Mobile App

- Pathway to Settlement App
🎨 Graphic Design

- Overall Branding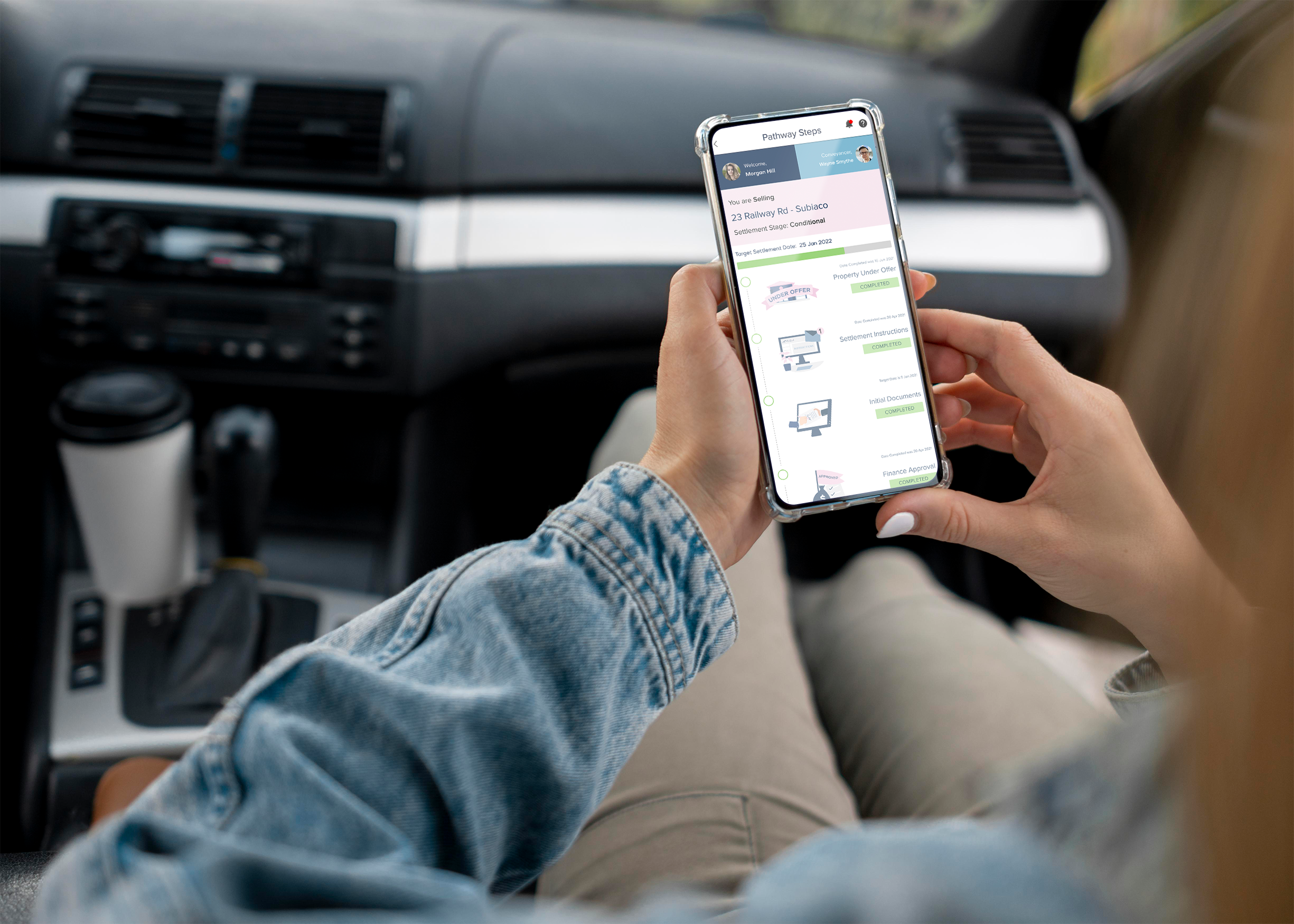 🗓 Information Architecture
& Planning
Alongside the client and my project manager, we discussed the Customer Experience, Interfaces and Branding to make sure we aligned the UI/UX to reach customer goals and business goals.
💻 User Interface Design
Using the brand guidelines and brand trinity that we established, we wanted all three platforms to be visually coherent to keep on brand not only for visual purposes but for the experience too.
🧠User Experience
The entire Unique Selling Point of the Service was that it made the conveyancing experience easier for Conveyancers, Buyers and Sellers. We had to match the traditional method and also kick its butt with efficiency!
👨🏻‍💻Client & User Insights
We had the best resource to learn from, real conveyancers with decades worth of real experience. It was essential to soak in as much information from our client as well as conduct our own interviews and personas.
👷Vigorous Testing
Designing a responsive software, website and app is not an easy task. As much as I was confident with my wireframes and mockups - lots of testing was involved for all functions.
🎨 Branding & Design
Building a brand from the ground up takes lots of work - lots! From illustrations on each page of the app, to a video animation. There was more and more visual assets needed to be made every day!
Research methods used
Interviews

Personas

Sketches

Wireframes

User Testing

Branding / Branding Workshop
Customer Journey
To understand how customers would find and interact with the service we created a Customer Journey Map for the website and the program for the platform itself.
Through lots of discussion and working with the project manager, content writer and client we had lots of valuable information to start planning for the website.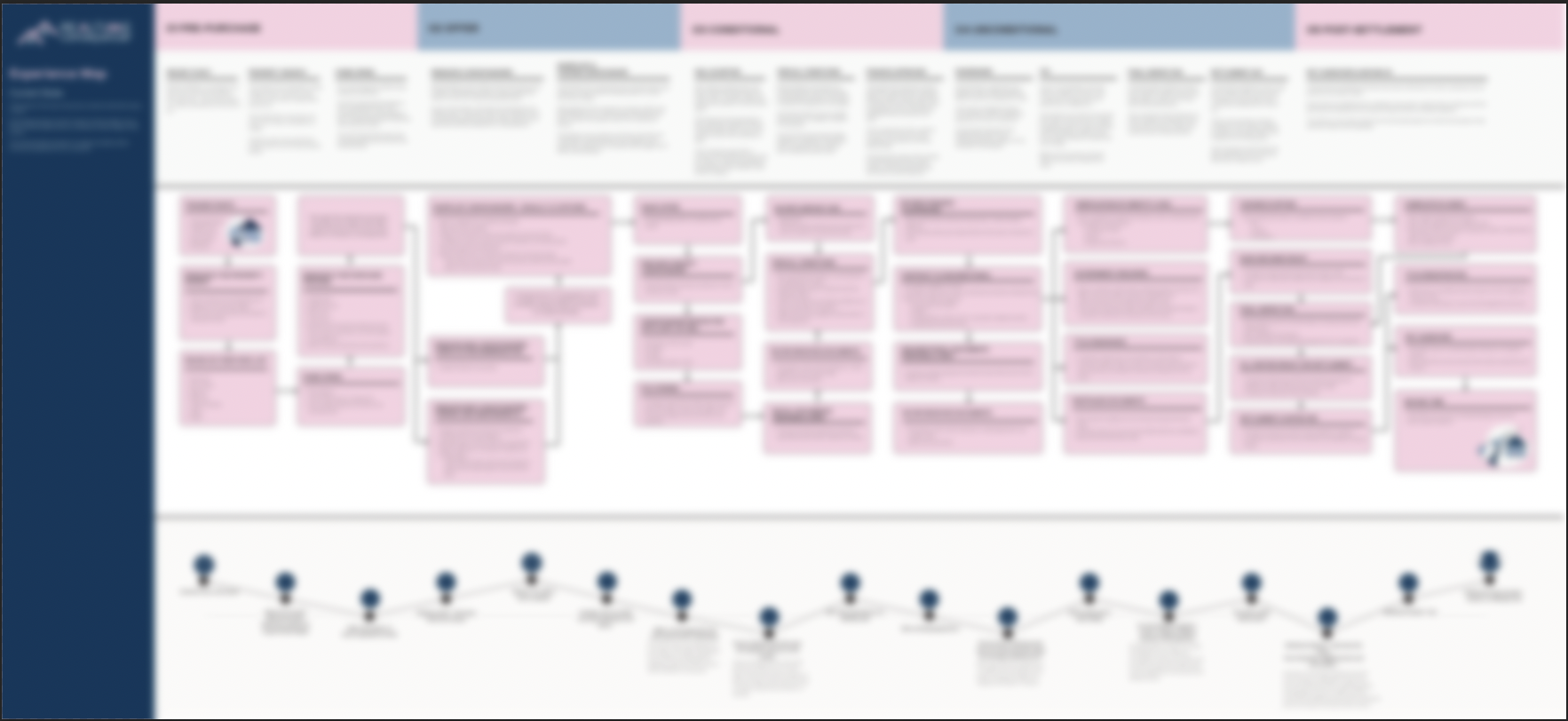 User Interface & Experience
Using the brand guidelines I designed the website in a structured and logical manner with Customer Goals and Business Goals in mind.
Following the illustrative visuals was a great choice as it allowed for animations and future videos to fit in naturally.
The main goal of the website was to educate users about Realtime Conveyancer - so keeping things simple and aesthetic was something I really wanted to achieve.
Making the website responsive was an essential key to the development of the site as a majority of the time people would be accessing on mobile.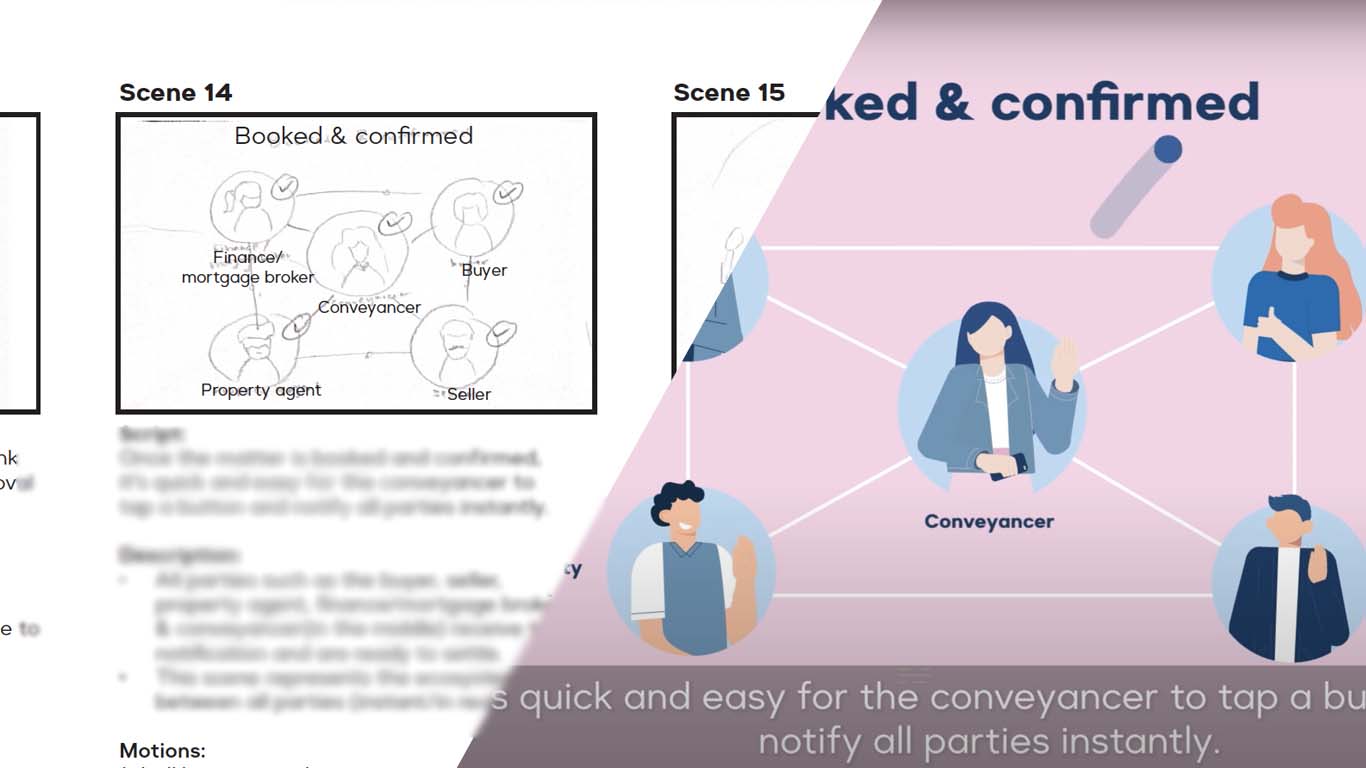 Product Demo Video
I was also tasked with storyboarding for the product demo video. Working alongside an animator we wanted to showcase what exactly Realtime Conveyancer was offering!
This was an incredibly rewarding part of the journey as it allowed me to use another medium to storytell.
Client Application Form
A massive part of the website was signing up for the software/application itself. The sign up form was very unique, with lots of specific rules and required information needed.
It had to be structured logically and send off an email to both client and user - attached with a pdf.

I worked to improve the user experience by adding auto lookups (like business ABN, Address) and other functionalities to make the experience as quick and seamless as possible.

The overall design and experience was also lead by myself.
Designing for the Realtime Conveyancer Software
The software itself has been designed with myself and the talented Realtime Conveyancer team and developers. Alongside it includes a second seperate mobile app that helps track the process.
I created all the graphic assets, wireframes and mockups for the software & app.
Unfortunately I can not share this as of yet! as development is still underway.

Launch is expected in 2022 so its all very exciting. Below I have shared two screens of the homepages.
If there are any questions regarding my process that I can share
- feel free to leave me a message!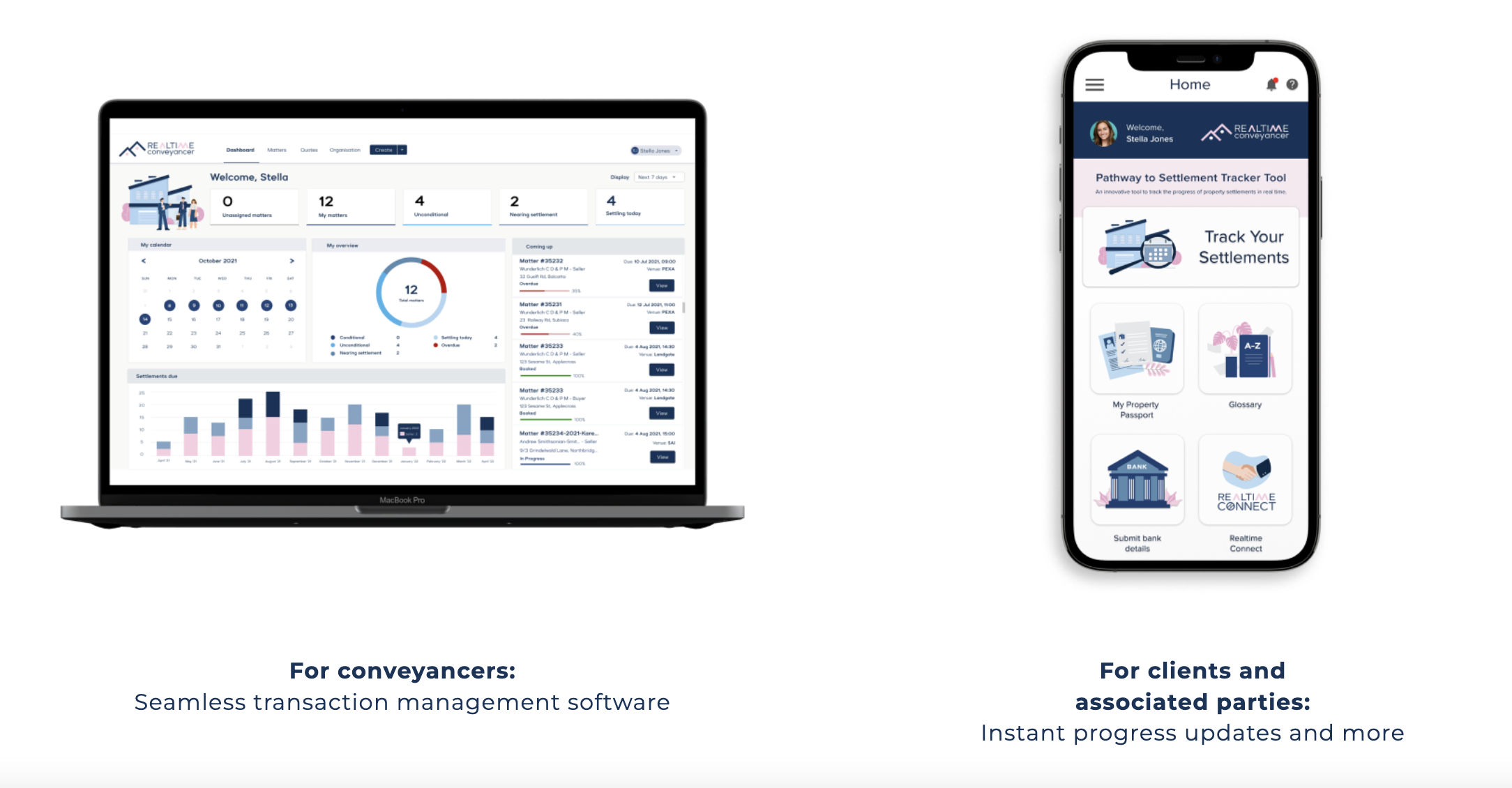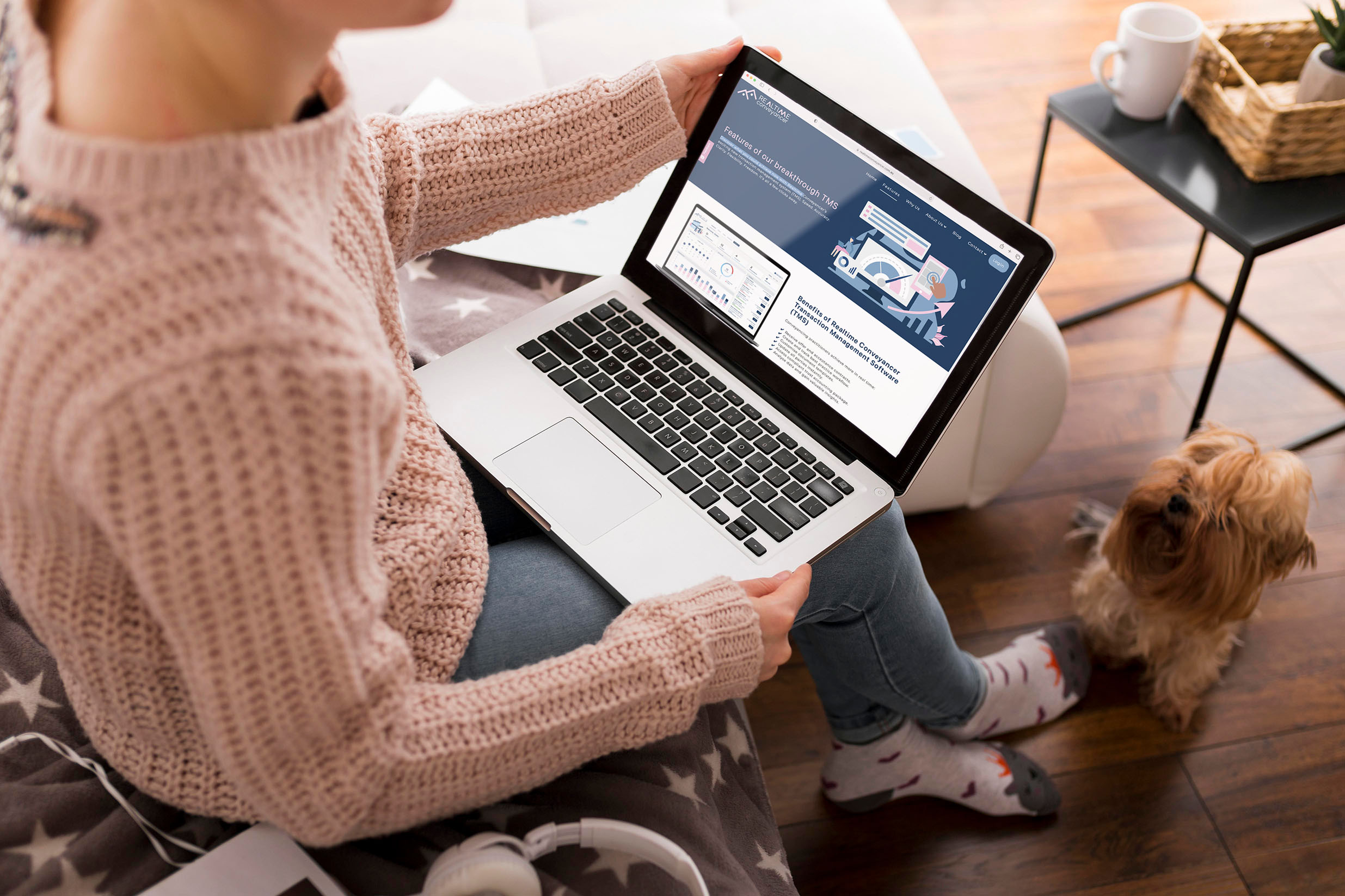 Website Launch
The website launched mid year 2021 and has been used by many users; especially experiencing heavy traffic during conferences. It is safe to say the website has been a success - as it has brought in new users and customers to the company.
Client feedback has been very positive and valuable.

This has been one of my favourite projects as it had so many valuable challenges and pushing through them has been extra rewarding.

Feel free to browse the website: https://www.realtimeconveyancer.com.au/
The software is expected to launch mid 2022.